News
Toy Mountain
2015-12-01
The Salvation Army Ottawa Booth Centre joined with CTV for another great Toy Mountain campaign. With the support of many partners, volunteers and donors, we gathered 100,000 toys for children who would otherwise have gotten very little for Christmas.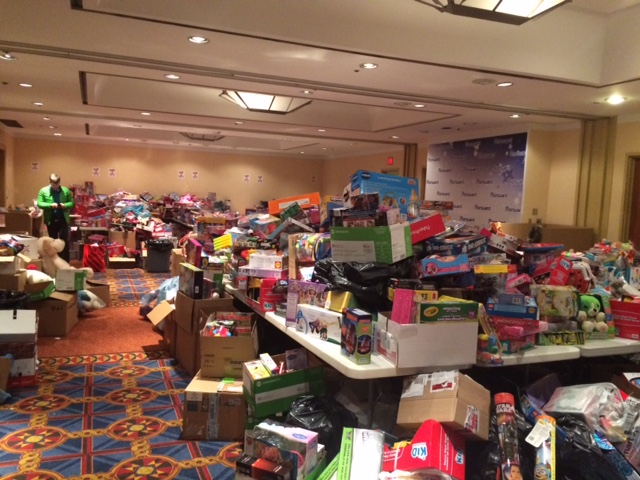 A volunteer sorts through toys in the background (above), while more volunteers, (below),
place boxes and bags of toys according to the age categories of the children who will be receiving the generous gifts.