Gladstone House
These near-identical dwellings (one new, one old) were joined together at the front entrance in 2004, when Gladstone House was officially opened. The photo to the right is of the large shared kitchen in Gladstone House.
'The Salvation Army helps people find new beginnings. **Gladstone House will be such a place… ' (inaugural speech)
* * * *
The Salvation Army's Gladstone House, a non-profit residential program, is a 15-bed non-profit facility located at 1167 Gladstone Avenue. The objective of the program is to provide short-term affordable lodging for men who are transitioning to an autonomous lifestyle.
It is located minutes away from the Civic Hospital.
The program accepts applicants from different programs and walks of life. Gladstone House offers an array of programming and gives clients the opportunity to learn the skills needed to maintain independent living.
The admission process begins by sending an application to Gladstone House Supervisor Massimo Colongioli. After an initial screening, applicants are interviewed by Mr. Colongioli to assess whether they are a good fit and suitable for the program.

Once an applicant is accepted, an orientation and tour will take place. The applicant is then given an intake date.

We can only accept individuals who have been double vaccinated.
The new resident, upon his arrival for his intake, will meet again with Mr. Colongioli, who introduces him to the others who reside in the home. All residents are responsible for their:
Groceries
Cooking
Room cleanliness
Chores
Residents are expected to become integral members of the household and maintain all aspects of a functioning residence.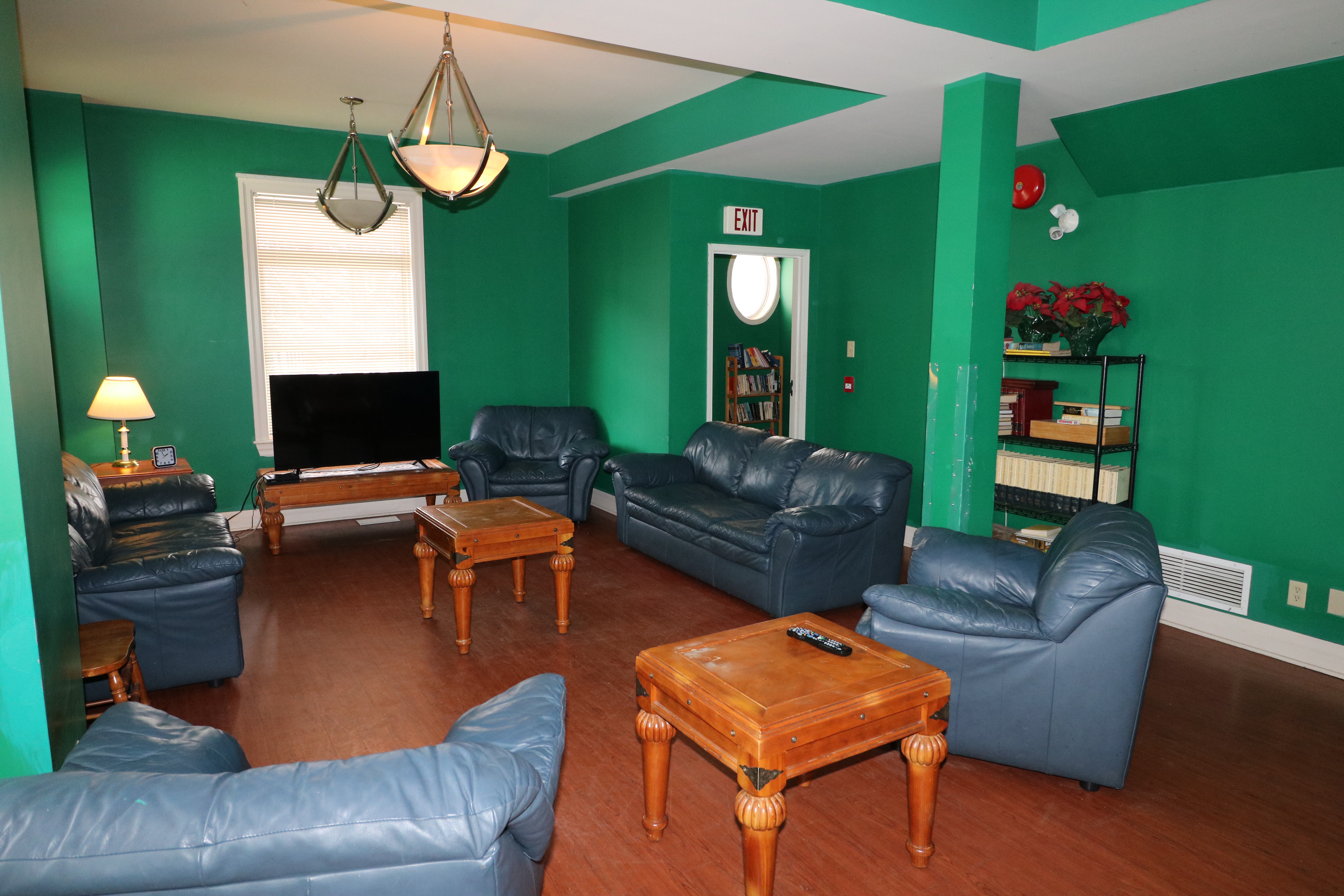 Gladstone House living room
Programming is mandatory. It is spread out weekly, usually in the evenings. This enables residents to take on a day job. Programs include, but are not limited, to the following modules:
Weekly process groups
Individual Counselling
Graduation Planning such as Budgeting
Nutrition
Job Search
Furthering Education
Apartment search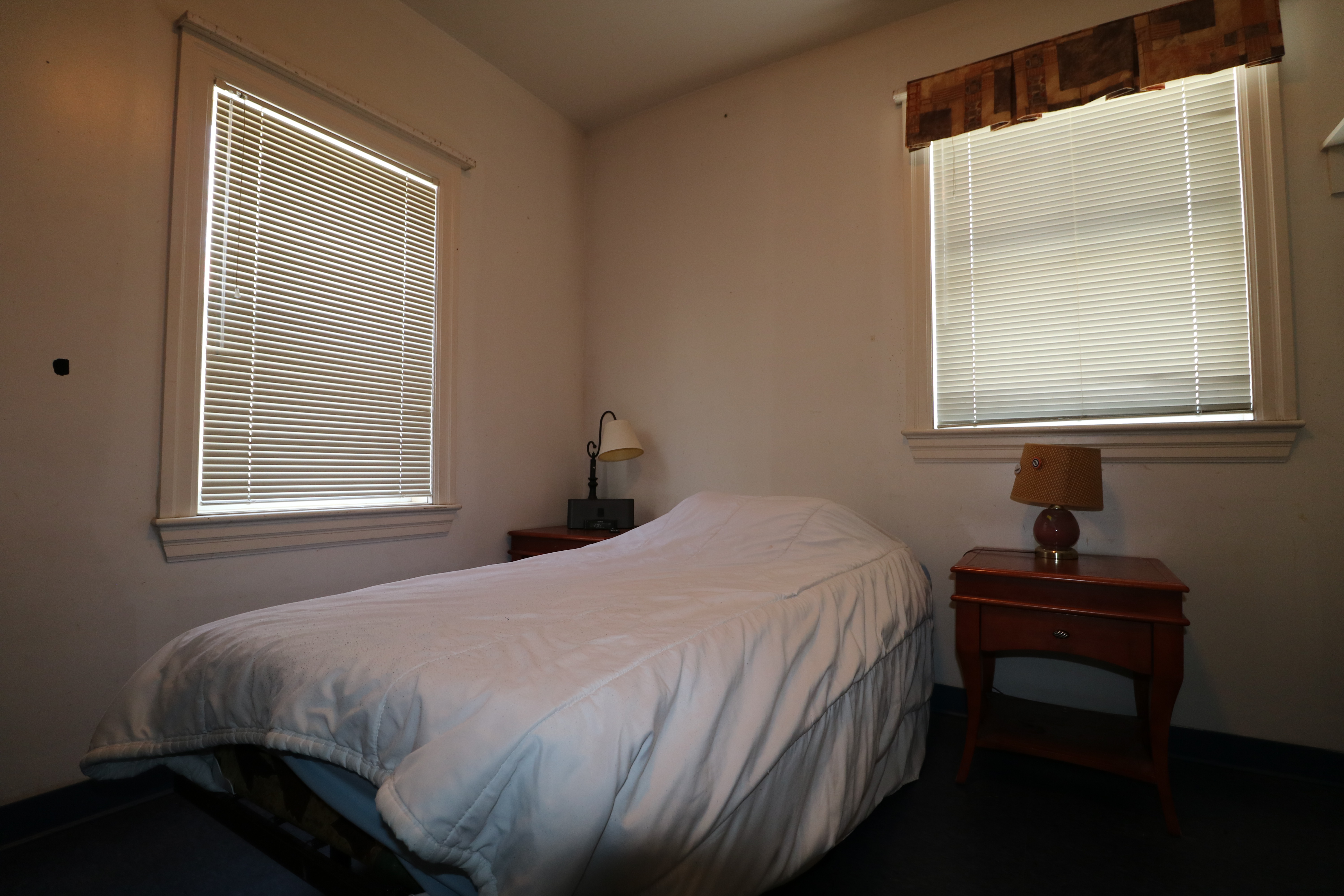 One of Gladstone's 15 bedrooms
Staff members are on site 24-7. They are available to help with any and all aspects of an individual's program of furthering themselves and achieving their goals. Gladstone House is a "dry" facility. Alcohol or drug use is prohibited inside and outside the house. To enforce this rule, random urine screening will take place.
*For additional information, contact Massimo Colongiolo at 613-724-2300
** Previously known as Transitional House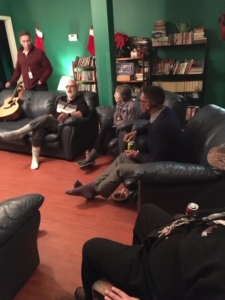 Download our application form or apply online.