MoneyWise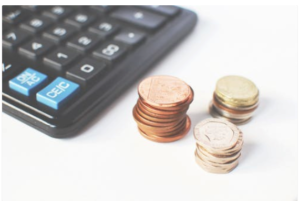 What is MoneyWise?
The MoneyWise Program assists individuals and families, who receive social benefits, pensions and wages. We will help by showing you how to manage your finances and avoid homelessness. This will help you maintain affordable housing and avoid recurring debt. This completely free trusteeship program is run by the Salvation Army's Community and Family Services Department.
How does MoneyWise work?
Our staff members will help you learn how to:
budget
reduce and eliminate unpaid debt
set goals for saving money
build confidence in handling your finances.
We tailor our services to meet your unique needs. We can help you understand complex invoices and negotiate repayment plans with creditors. We will also refer you to other community agencies if you need additional supports or services.
How to join MoneyWise?
A MoneyWise staff member will set up an intake appointment and complete an assessment. To speak with a MoneyWise Caseworker, call 613-241-1573, ext. 255 or 613-241-1573, ext. 256. You may fax your completed Moneywise referral form 2018 to 613-241-6547 or email it to MoneywiseTeam@ottawaboothcentre.org.
* * * *
To learn about our:
- Low Energy Assistance Program (LEAP), click here: (LEAP)
- Community and Family Services (CFS) program, click here: (CFS)

——————————————————————————————————————————————