News
The Community Christmas Dinner
2015-12-12
The Ottawa Booth Centre hosted its annual Community Christmas Dinner on Dec. 12, serving about 800 delicious meals to members of the community.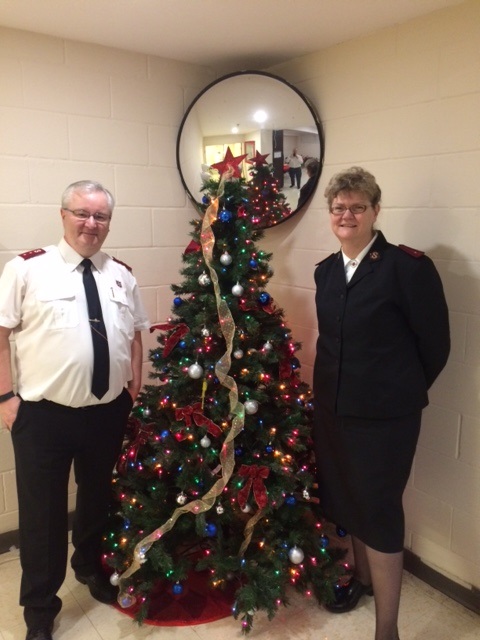 Captain Tony Brushett and Major Donna Downey paused
moments before we opened the kitchen to this year's
Community Christmas Dinner.

Chaplain Louis, the OBC's Coordinator of Food Services
and his staff, cooked turkey dinners for more than 800
guests for this year's Christmas Dinner.


Kitchen staff and volunteers are working hard to keep up
with our hungry guests.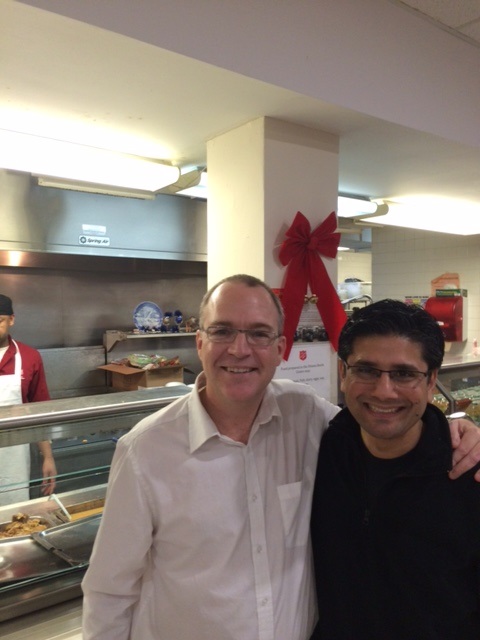 Every year we count on many volunteers to help us serve
our Community Christmas Dinner. For several years Yasir
Navqui (right), has been one of them (posed here with
Marc Provost, the Executive Director of the Ottawa Booth
Centre.


Christmas meals and goody bags were provided to the approximate 800 guests
who joined us betweeen 11:00 a.m. and 6:00 p.m. on Dec. 12. We are very grateful
to our many volunteers who showed us the spirit of Christmas in action.